About Romi Sarna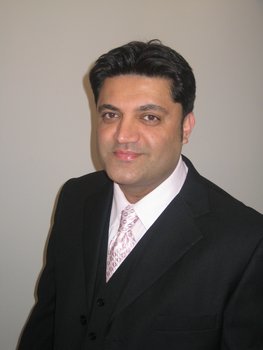 Romi Sarna has become one of Edmonton's Most Referred REALTORS® by devoting himself to superior standards of client service in the Edmonton Commercial Real Estate Industry since 1998. He is a dedicated professional, taking great pride in helping clients navigate through the process of buying, selling and/or leasing their Real Estate Investments.
When you're considering a Commercial Real Estate property, Romi Sarna and his Team can be counted on to protect your investment, provide personal attention and 100% client satisfaction. His expertise and in-depth knowledge of the Edmonton Real Estate Market will shield you from the stress of leasing, buying or selling any real estate.
Romi Sarna comes highly recommended by past clients as trustworthy, courteous, respectful and efficient. He cares genuinely about the things you care about and always has your best interests at heart, keeping your Commercial Real Estate goals at the forefront during all parts of the buying and selling process.
Past performance, a high referral rate, and outstanding client testimonials show why Romi and his Team have and will continue to remain some of Edmonton's Most Referred REALTORS®.